Welcome to The Sims Forums!
This is a complete tutorial/ guide with pictures that will explain how to use the forum and every aspect of it.
Before we begin, I'd like to redirect you to the
Member thread
. You'll find everything you need to know about becoming a member in the first post.
The forum rules are located
Here
.
The basics
You will be greeted with the homepage when you enter, from where you can navigate to any place desired
The categories are listed on when you are on the homepage, scroll down and enter a category where you like to read, post or discuss.
Discussions is right next to Categories. This is where you'll find all of the important topics that have been stickied as well topics that are currently being discussed across the forum.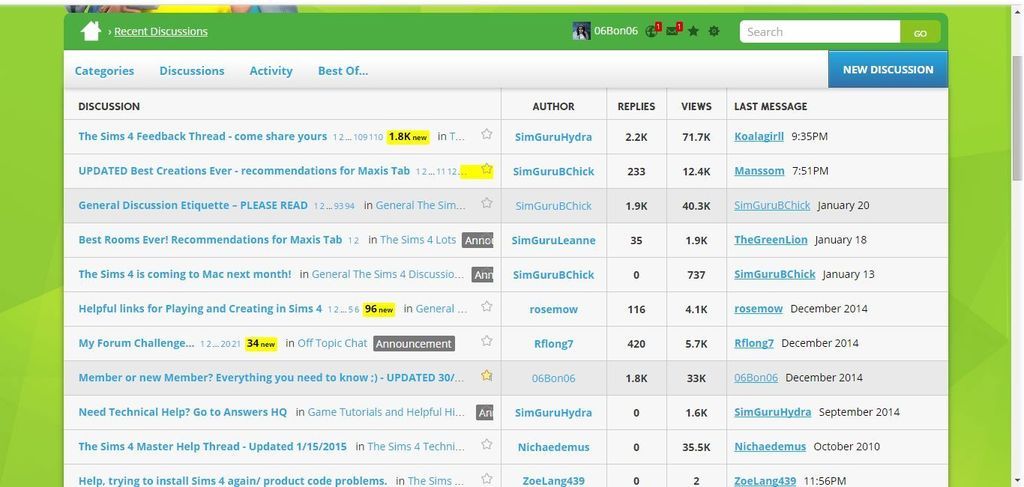 The Activity page is where you can see recent posts users have made to their profiles. You can like them, lol or comment. You can even make your own post from there. The leader boards on the right are for the users earning the most points. The top board is a weekly board and resets every Sunday while the bottom one is all time and the scores keep going up.
Best Of... is where you'll find comments that have gotten a lot of likes, lols or on the rare occasion a promote from a guru.