Bound and determined as I am to learn the gist of sims4, I decided the only way to make the game easy to digest is to make it personal.
Meet me and my guy, Athena & Crog. No these aren't our real names, but I decided long ago that it's bad luck to name a video game character after a significant other after losing three boyfriends that way.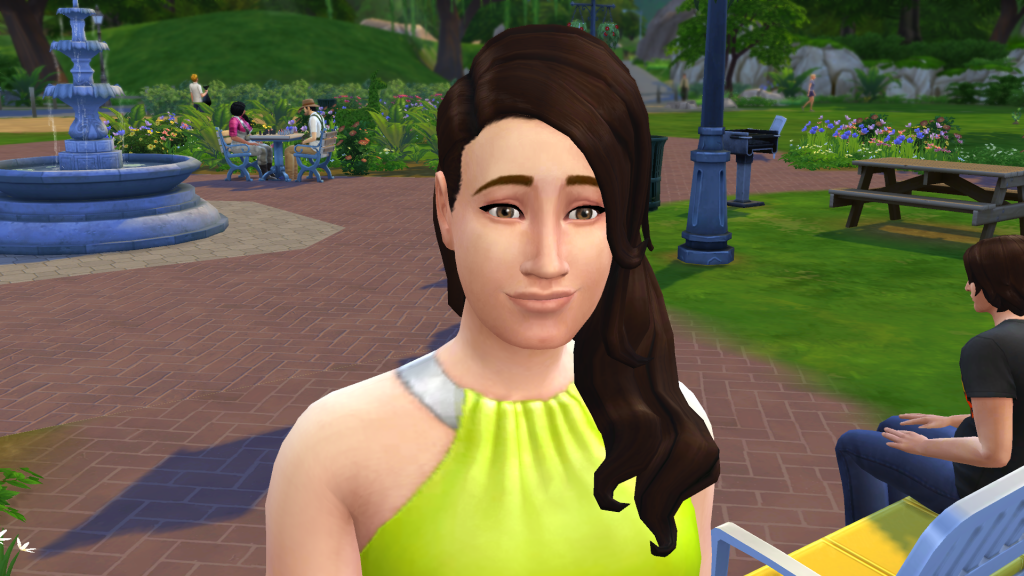 Meet Athena. In real life, she is a graduate student of history, certifiable geek, and just a wee bit broody.
Pixelated, she's still a geek, a ball of gloom, & materialistic. There are no historians in her world, so, she'll have to settle for being writer. Believe you me, there's a lot of writing in history, so, this won't be too much of a stretch.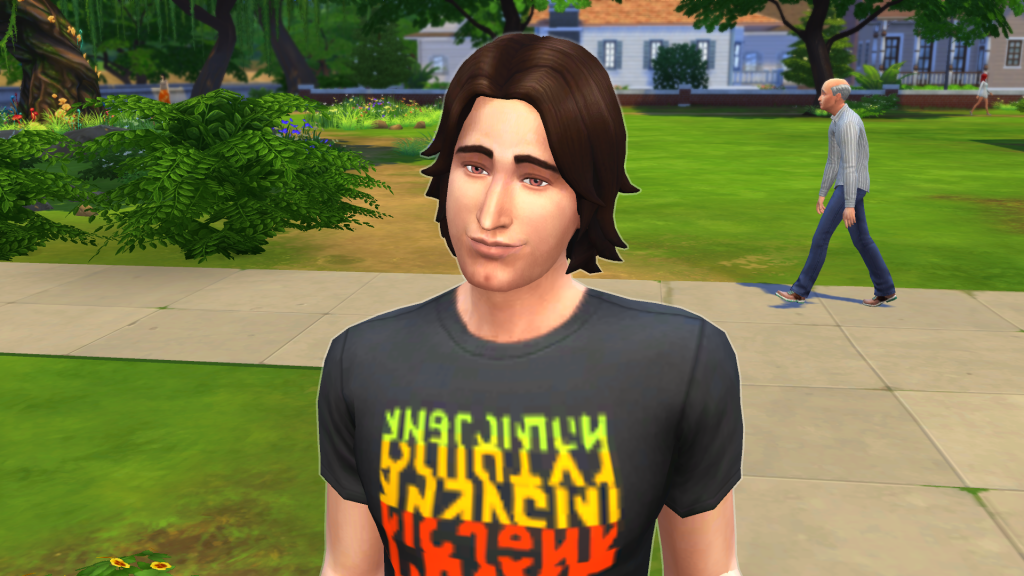 Crog, in real life, is a graphic artist, a musician, a member of huge family, and quite a bit broody himself. He loves doing things himself. He grows a garden in the summer, and has been restoring a corvette for about decade now.
In the game he's an active, gregarious goofball-art lover that wants to befriend the world. I have to admit, that's pretty dead on.
Pixelated Crog has done something that he'd never do in RL: leave his 4 brothers and 20 cousins to move to another town.
We bought the house unfurnished, because I love to decorate.
Our first task is to make a bedroom we both like.
After a series of compromises this is what we came up with: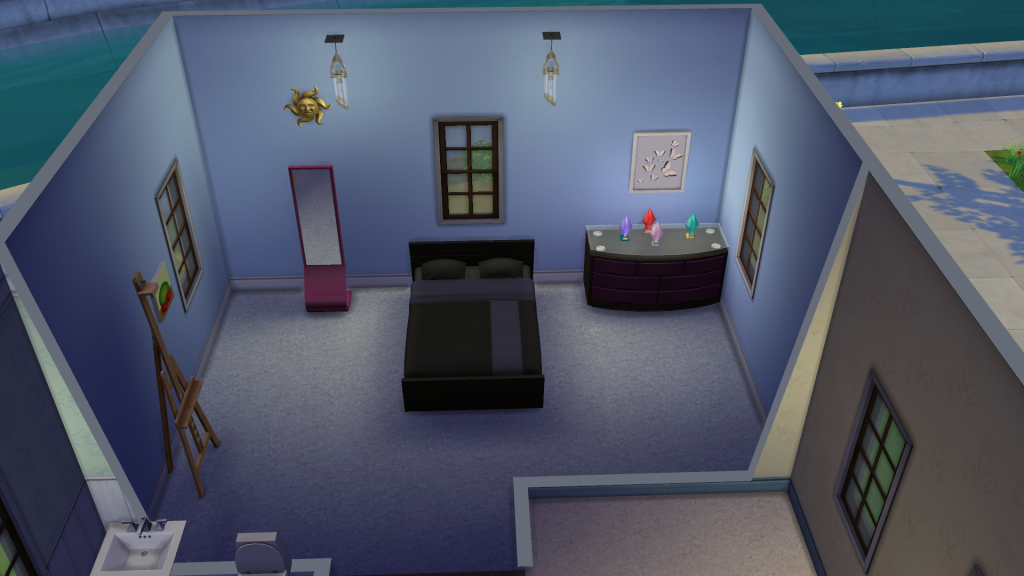 Our living room/ kitchen. It's not exactly us, but right now things are a bit limited.
I buy a computer, because neither my simself or I could live without one of those.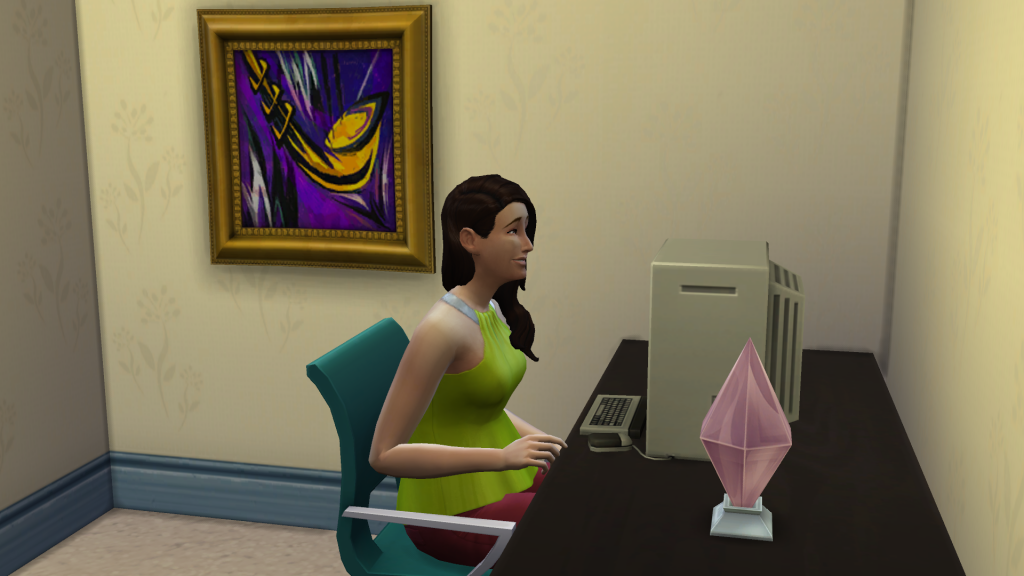 An easel.
And, a guitar.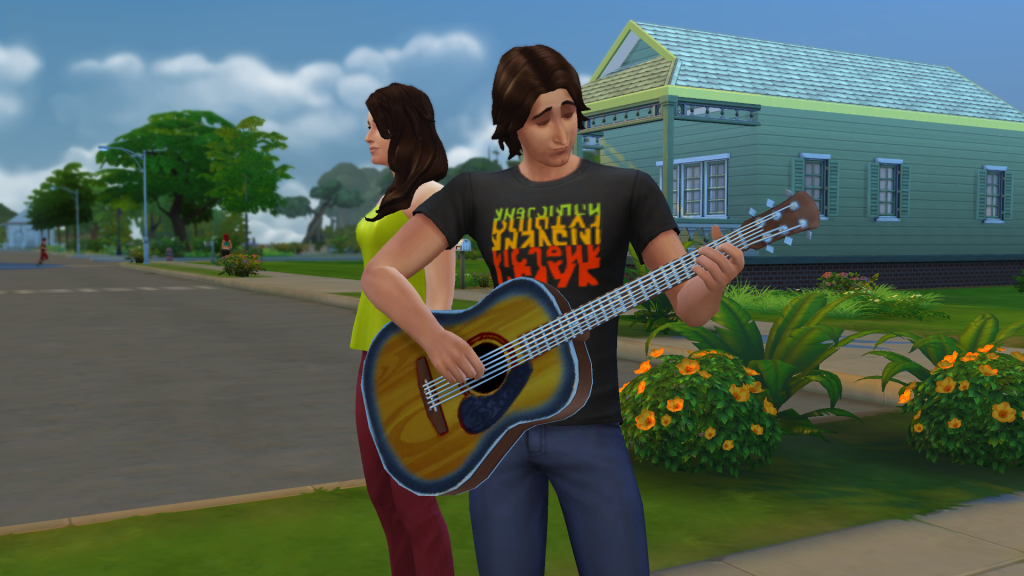 It looks like Crog's stuck playing the ascoutic because he can't get an electric until he becomes a rockstar. Geez, that's silly.