This is my Sim, Scarlette. She has been slighted by Don Lothario one too many times. She is DONE with him.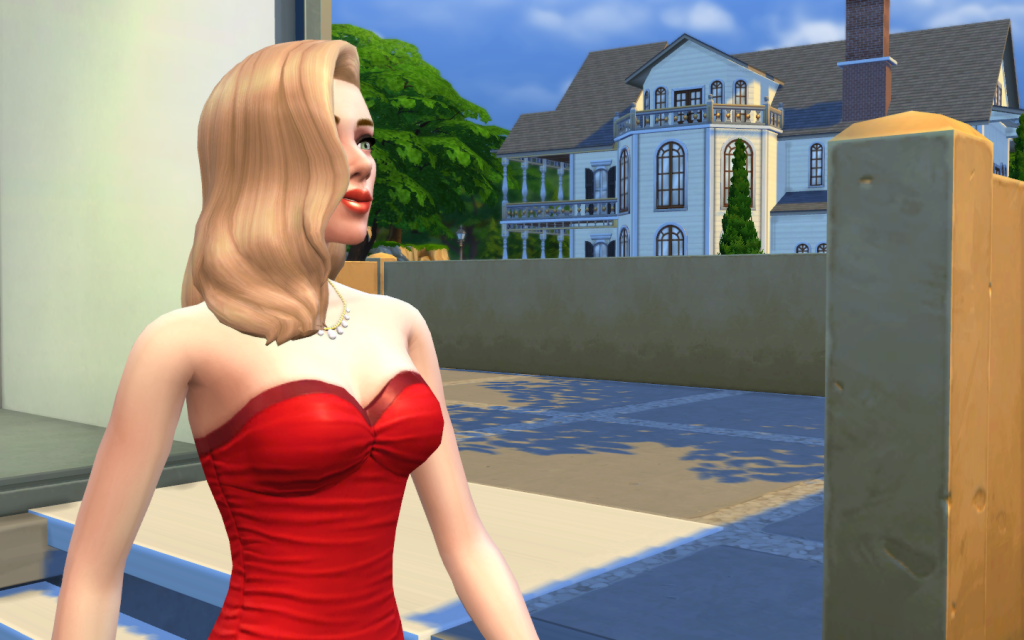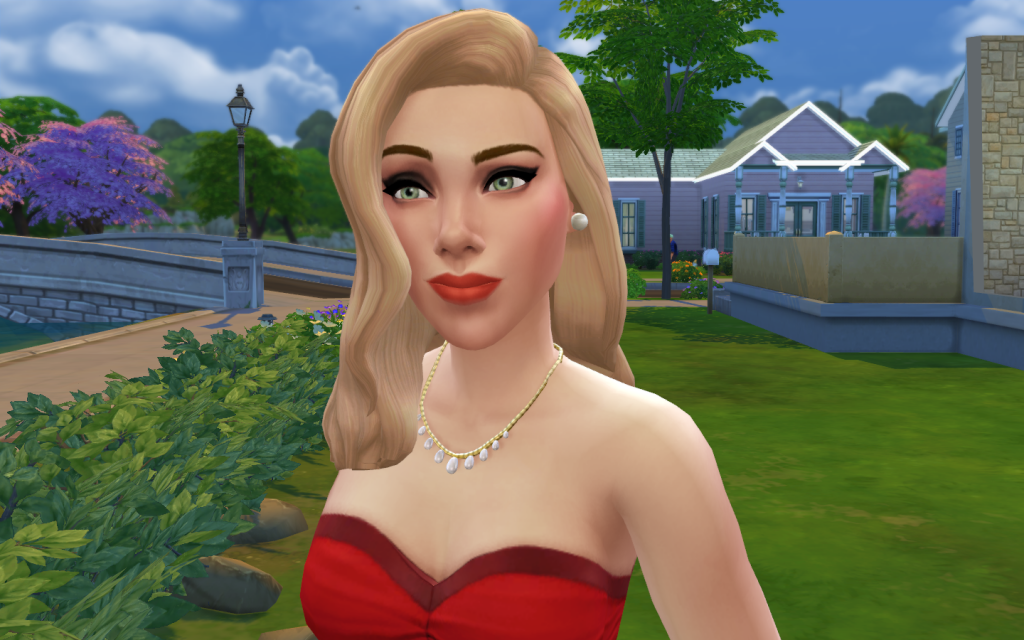 Unfortunately, All the good looking men in town are taken! It's slim pickings right now. A lot of chubby elderly men have been hitting on her and I feel like she could do better…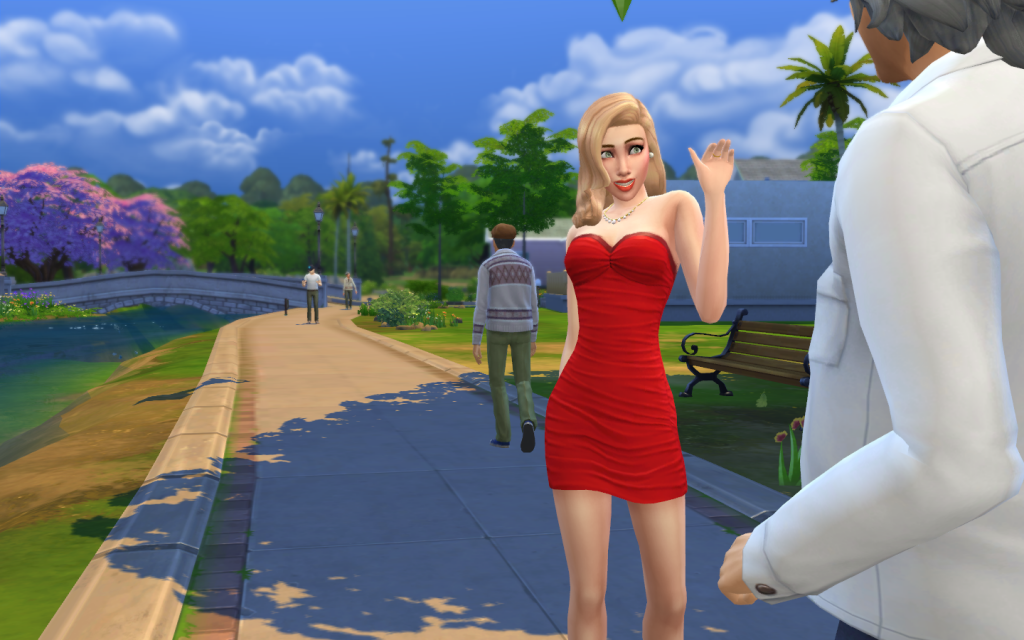 I know I can go into CAS and create a Sim male just for Scarlette, but that's boring. It kind of takes out the fun and the challenge. I prefer pulling my Sims out of the gallery and then discovering what kind of personality they have.
Does anyone have a handsome user created male Sim they can offer for Scarlette? If so, Can you share a pic and provide your Origin name so I can bring him into my game? In return, I'll share pictures of them (hopefully) getting married and their offspring. You'll have the satisfaction of knowing you helped out my very lonely Sim.