Sooooo.. testing the new waters we call The Sims 4.
The first time I tried to build something, I was handicapped by the "new features". Sooo clueless I got frustrated lol. But after some practice I got the hang off it. But I'm still annoyed by the very, very dark interior lighting. It's pitch black it hurt me eyes
. That is why I'm having difficulties furnishing my builds. So much for destroying the "creative momentum".
Anyway, here is my current project. A work-in-progress. I'm actually done with the shell, just the interiors and landscaping.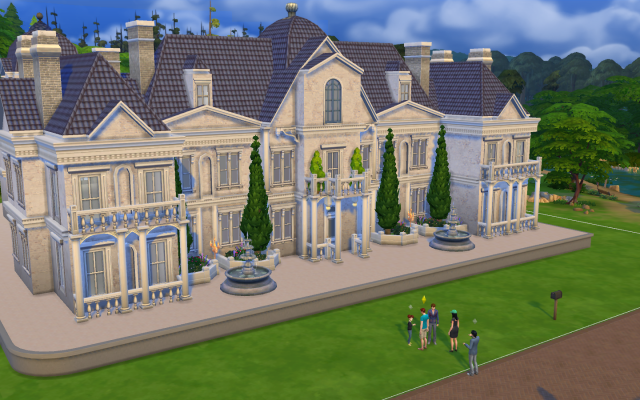 [the lot was the property of the Mims household. I like the option that you can buldoze the entire lot while on build mode.]
One thing I like was the new fountain splurty-thingies.. expecially the dancing fountains... so fun to watch I abused using them in the build.. I always go overboard on the fountains: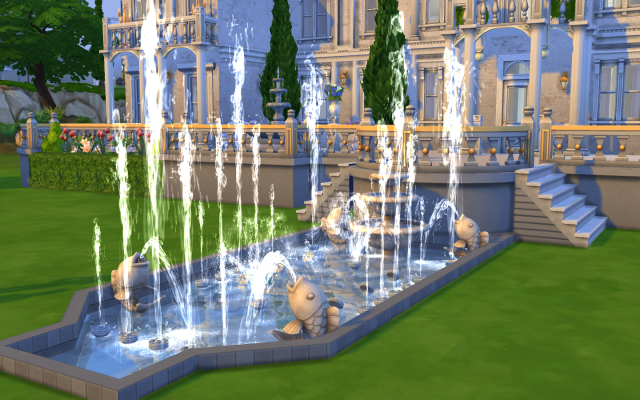 [if I know how to make a gif, I'll make one for that!]
Ooohh.. and I really like this piece, I think it's only a world item, soo sad.
You might ask on why this french baroque monstrosity in the middle of a second empire neighborhood. Well it'll be more awkward if I plopped it in the middle of Oasis Springs
. Actually I was just messing with the tools, I'm realy planning a Second-empire mansion, the current Mims mansion was already close to that style but its meh. So i pulled here and there... one thing led to the other and now i'm making a château .