This is a simple little church, placed on a 50x50 lot, and ready to use.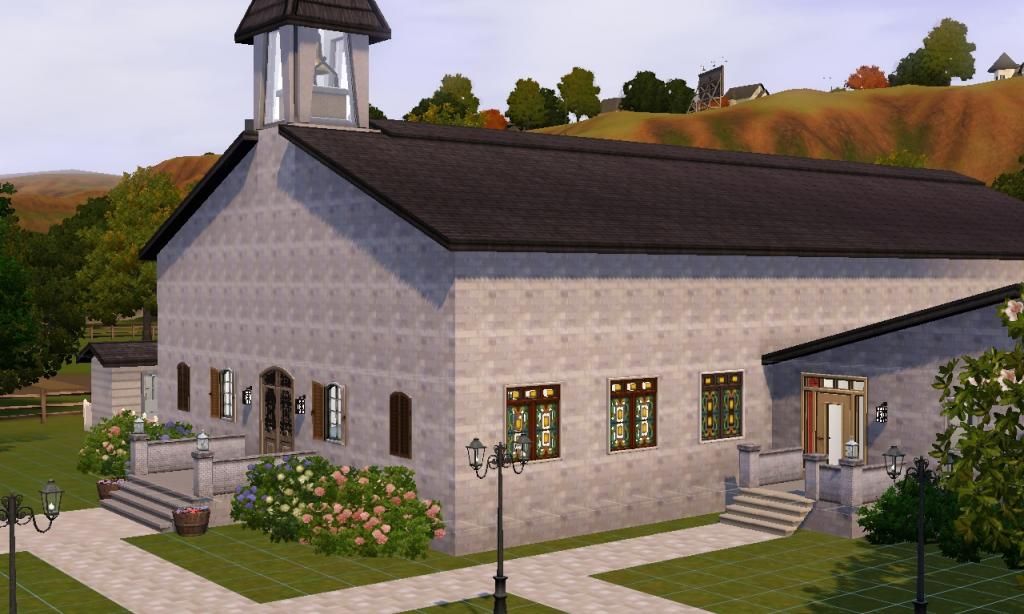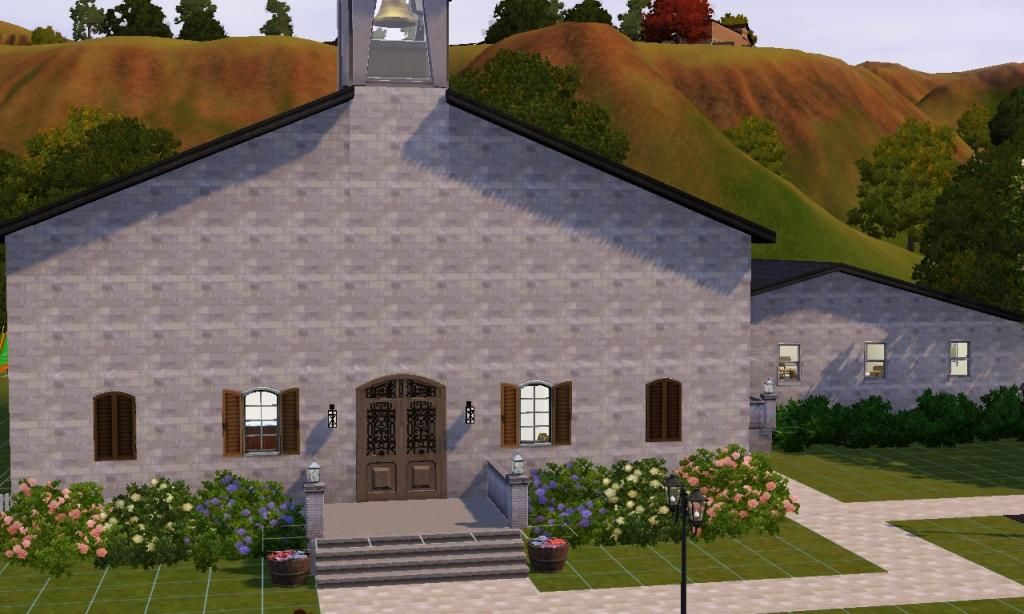 The Sanctuary has stained glass windows, lovely cushioned pews, a "pulpit" (speaker podium), piano and other instruments, and a "baptistry".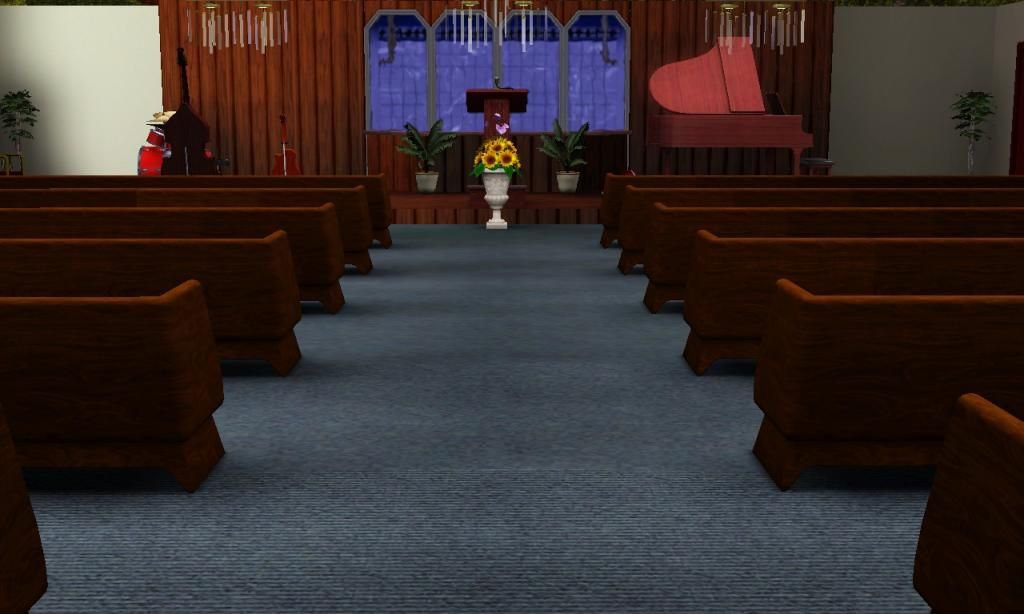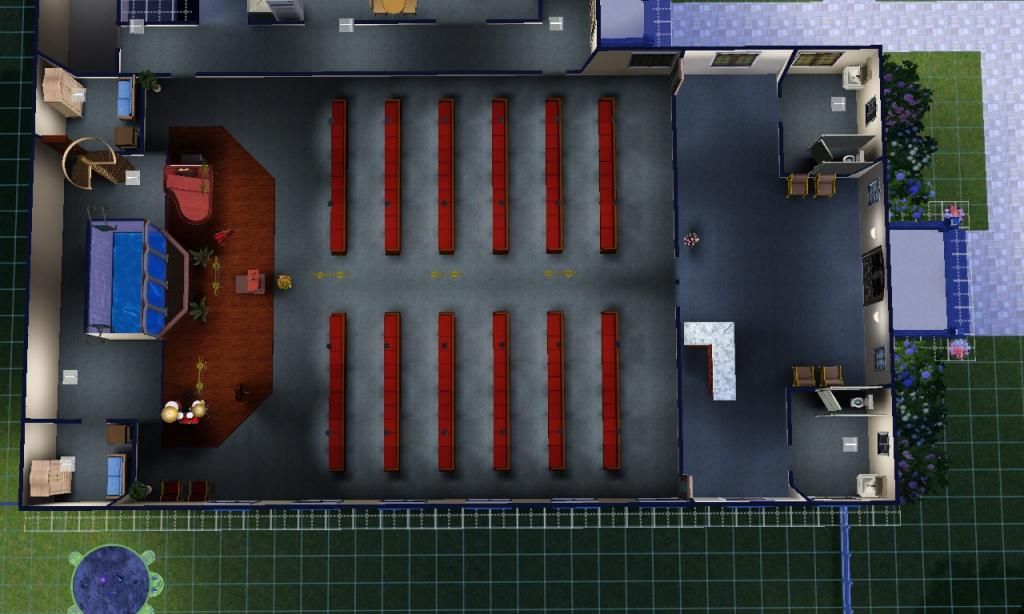 The Foyer has a welcome center, attendance board, and bulletin board for any announcements. Restrooms are also located here.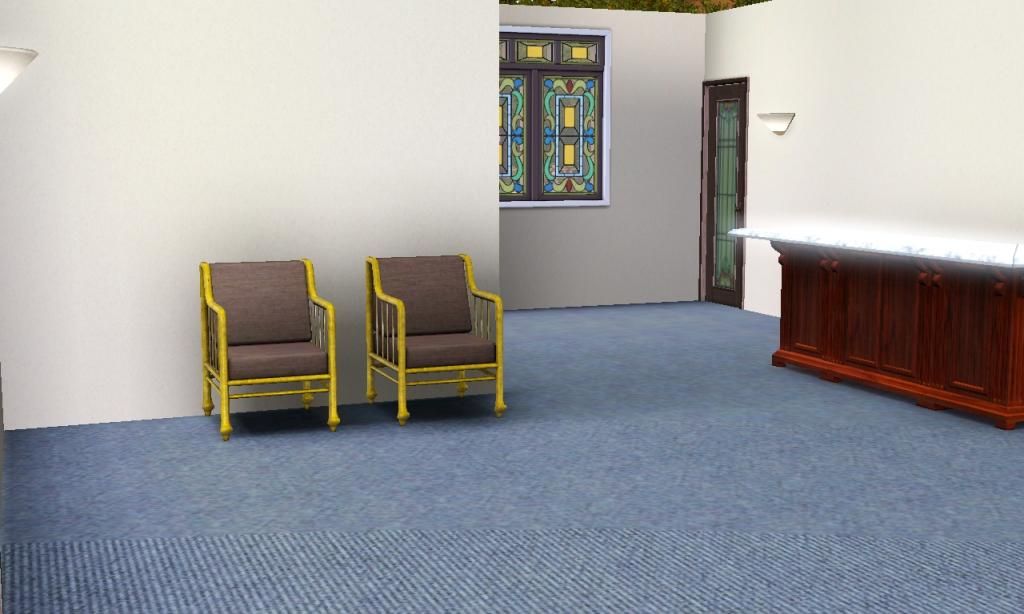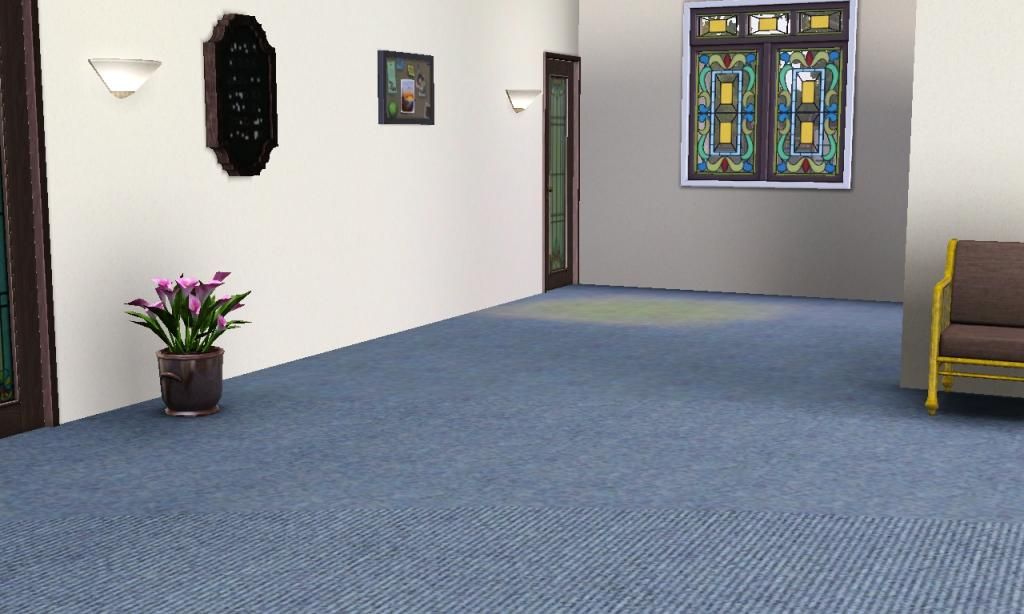 There is a fellowship hall with a small kitchen area and plenty of seating.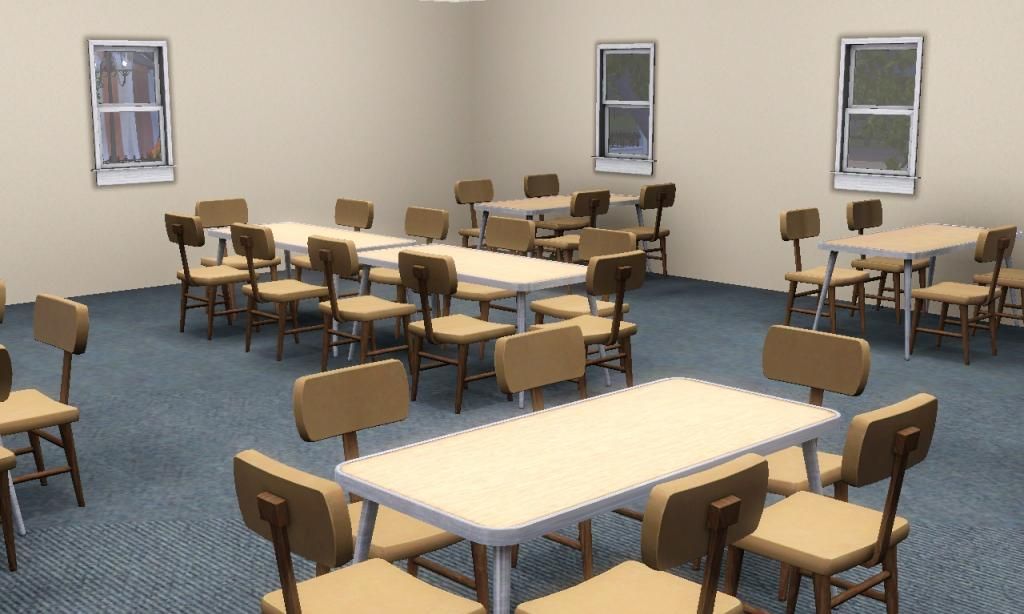 The church offices are also on the main floor.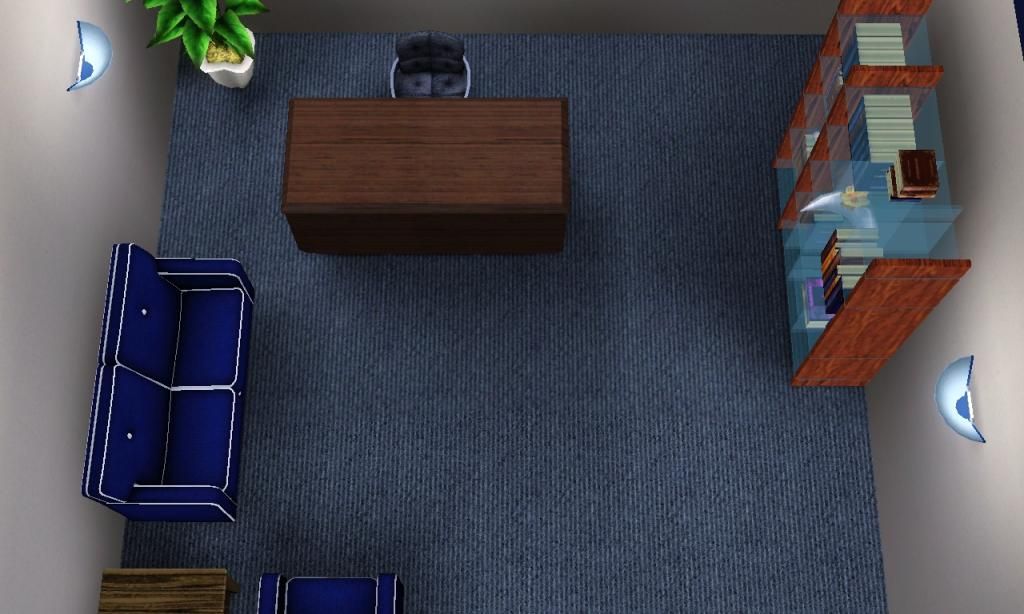 In the basement, we have a coffee alcove,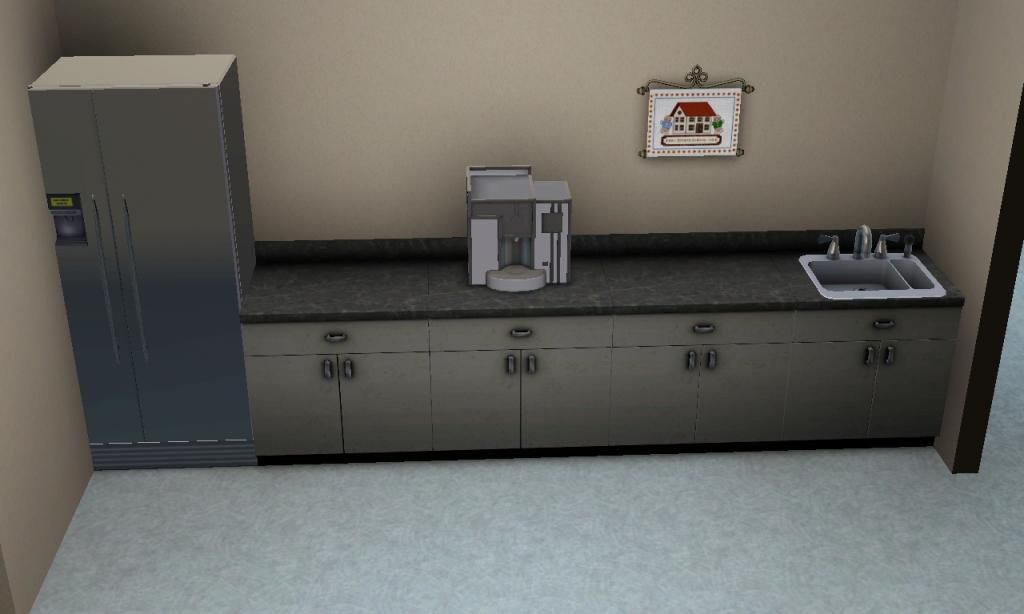 church library,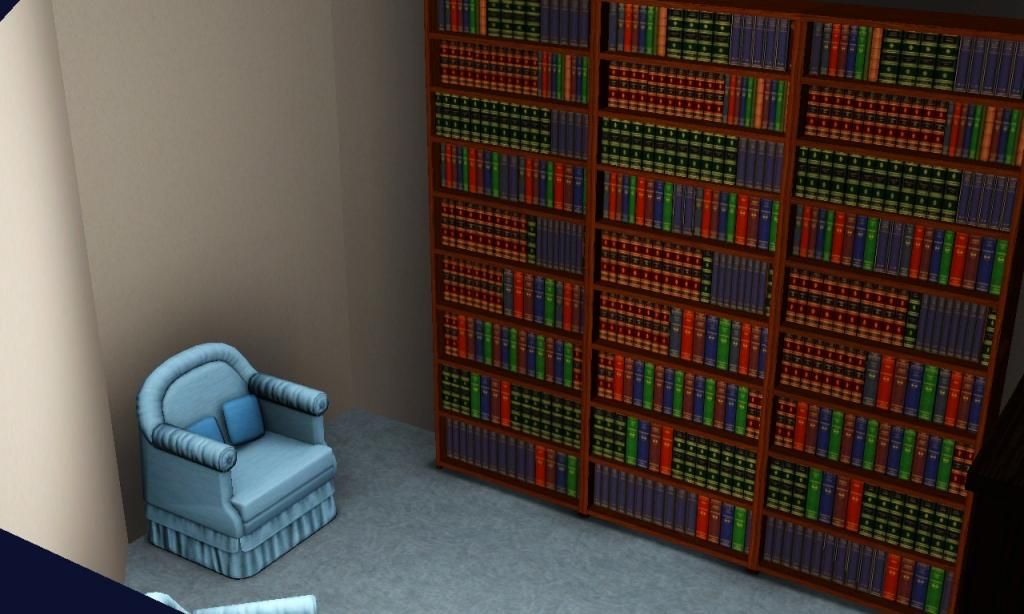 several Sunday school rooms,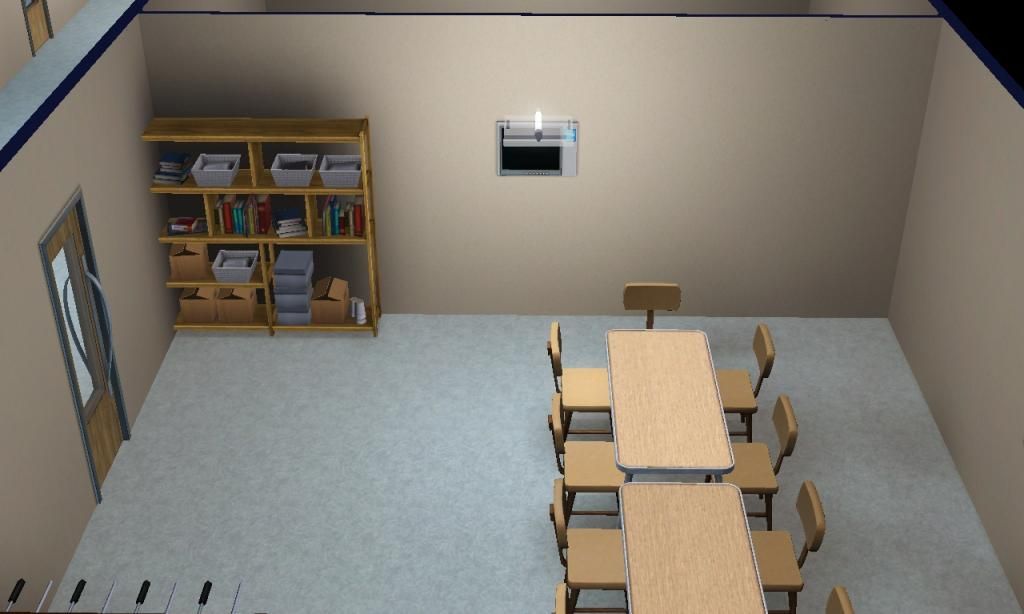 and a well-equipped nursery/child room.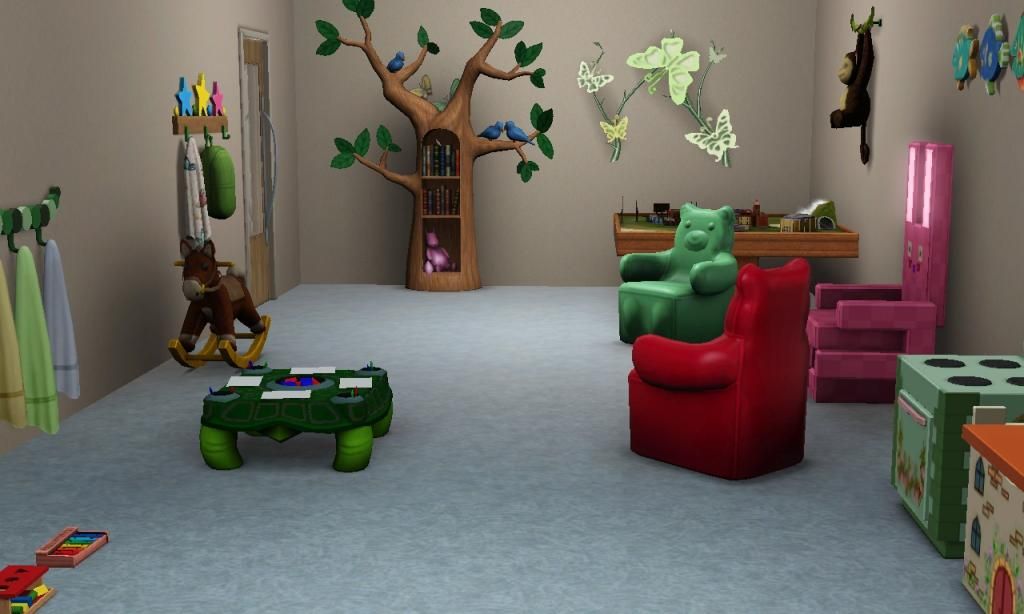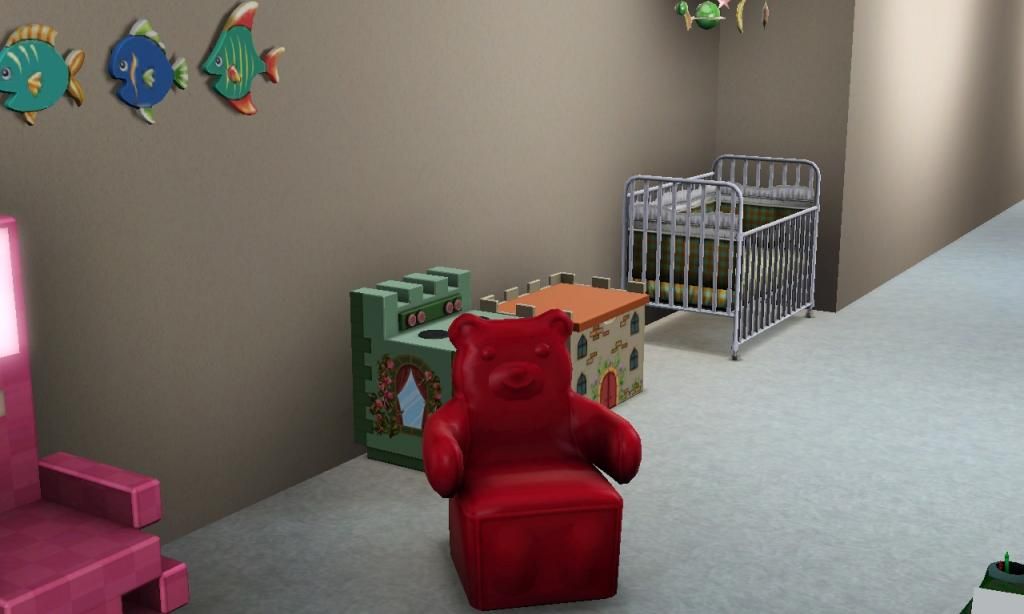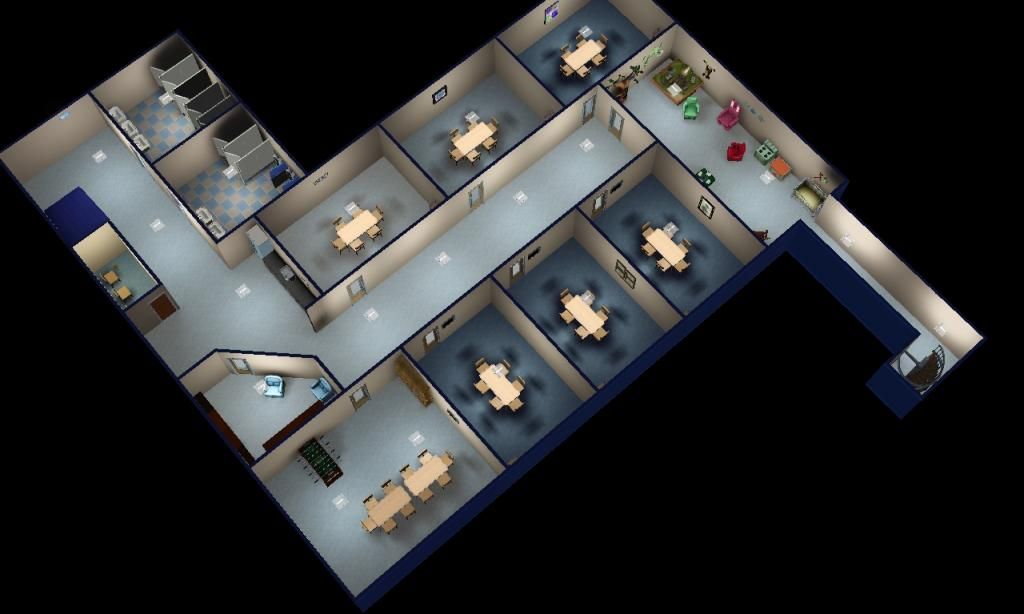 The grounds have a small playground.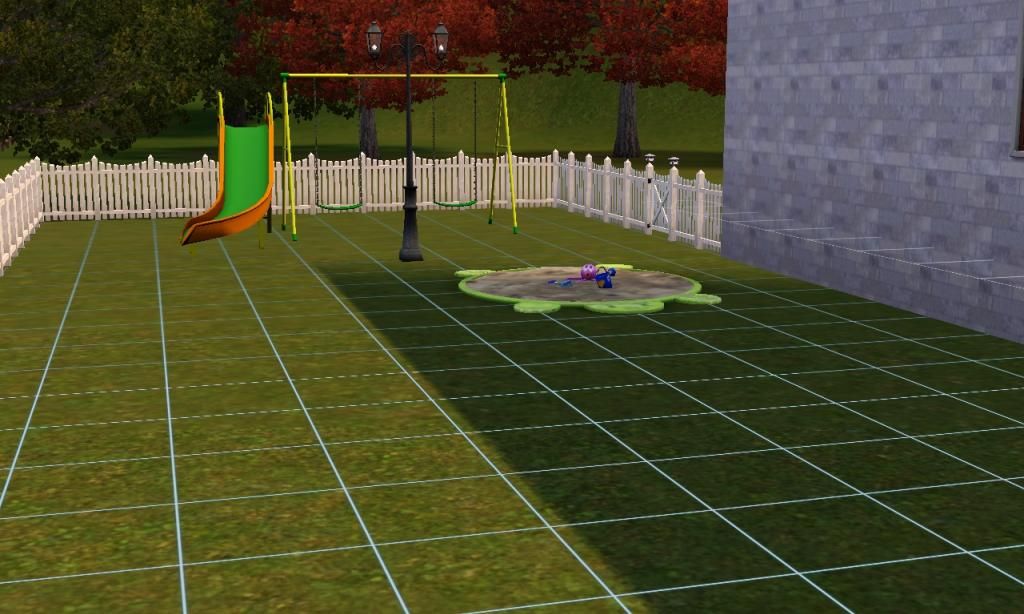 If you want more specific decor, such as a cross for the wall, you can get one here for free -
I have a cross on the outside of mine, above the main doors, and also on the upper wall above the platform in the sanctuary (not shown).
The lot is set simply as "Visitors Allowed", so it's pretty open for your sims to use. Hope you enjoy!
The download link on the exchange is here -