A complete list of Beautiful Vista lots for all EA worlds doesn't seem to be available anywhere, so I decided to start curating one.
If you are aware of any BV lots, I'd really appreciate it if you could let me know about them. I'd love the lot size and the moodlet value as well if you happen to know them.
I'm hoping this will be a useful tool for the community once it's complete.
The ones with asterisks by them I have checked personally.
Pictures for all worlds coming eventually. I have only done Bridgeport and Starlight Shores at the moment.
Sunset Valley
2500 Pinochle Point
+10
2350 Pinochle Point
+10
180 Wright Way
+15
120 Wright Way
+15
1 Sun Song Avenue
+15
3 Sun Song Avenue
+15
5 Sun Song Avenue
+15
7 Sun Song Avenue
+15
9 Sun Song Avenue
+15
100 Redwood Parkway
+15
180 Redwood Parkway
+20
130 Redwood Parkway
+20
230 Redwood Parkway
+25
250 Redwood Parkway
+25
433 Sunnyside Boulevard
+25
455 Sunnyside Boulevard
+25
477 Sunnyside Boulevard
+25
500 Sunnyside Boulevard
+30
15 Summer Hill Court
+30
10 Summer Hill Court
+30
60x60
20 Summer Hill Court
+30
60x60
Riverview
509 Farmer Valley Road
+15
345 Riverblossom Hills Drive
+20
365 Riverblossom Hills Drive
+25
340 Riverblossom Hills Drive
+25
320 Riverblossom Hills Drive
+25
300 Riverblossom Hills Drive
+25
360 Riverblossom Hills Drive
+30
1 Remington Point
+35
Twinbrook
568 Bayou Drive
+50
40x40
Bridgeport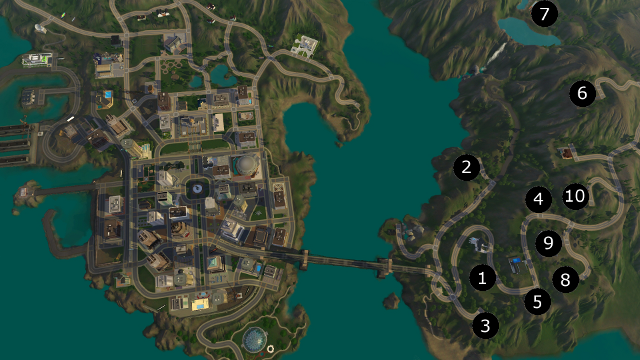 *1. 186 Windsor Drive
+5
40x40
*2. 64 Queensbury Road
+5
40x40
*3. 56 Brommer Drive
+10
40x30
*4. 272 Windsor Drive
+15
30x40
*5. 200 Windsor Drive
+15
40x30
*6. 56 Lookout Peak Road
+15
48x64
*7. 7224 Cherrywood Drive
+15
60x60
*8. 332 Silvertone Way
+20
50x50
*9. 302 Silvertone Way
+25
60x60
*10. 12 Bogaard Lane
+30
40x30
Hidden Springs
62 Subalpine Blvd
+15
32x30
59 Subalpine Blvd
+15
64x64
7 Diopside Lane
+15
40x24
5 Agate Way
+15
14 Juniper Lane
+15
20x20
8 Juniper Lane
+15
20x30
14 Willow Lane
+15
6 Beryl Lane
+15
14 Meadow Beach Drive
+15
30x30
Appaloosa Plains
*65 Rachelle Lane
+5
20x30
*202 Horseshoe Loop
+10
40x50
*1850 Little Bigridge Trail
+15
22x26
*2199 Nease Street
+15
54x40
*1006 Pomona Promenade
+15
50x50
*202 West Appaloosa Avenue
+15
43x60
*2 Novigan Gardens
+15
60x62
*1816 Ednamary Way
+20
30x30
*73 Rachelle Lane
+25
30x30
Starlight Shores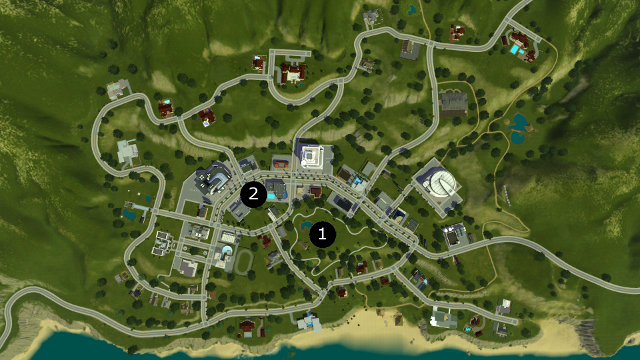 *1. 27 Palm Park Avenue
+15
64x64
*2. 25 Los Sueños Strip
+15
25x25
Lucky Palms
*68 Gobi Road
+10
40x40
*75 Golf View Road
+10
40x40
*13 The Lake
+15
13x29
*14 The Lake
+15
13x29
*17 The Lake
+15
13x29
*18 The Lake
+15
13x29
*21 The Lake
+15
13x29
*33 Garden View Lane
+15
50x25
*The Park at Civic Circle
+15
64x64
*21 Civic Circle
+15
40x40
*73 Golf View Road
+15
40x40
*71 Golf View Road
+20
40x40
*69 Golf View Road
+25
64x64
*25 Sunset Boulevard
+25
40x40
*79 Sunset Boulevard
+30
40x40
Dragon Valley
21 Clover Drive
+2
64x64
66 Oak Grove
+4
30x30
17 Clover Drive
+5
30x30
19 Clover Drive
+5
30x40
20 Clover Drive
+7
40x40
64 Oak Grove
+7
64x64
35 Aibell Avenue
+8
30x30
30 Clover Drive
+9
20x20
91 Dagda Drive
+10
50x25
40 Cian Road
+12
30x20
70 Oak Grove
+13
20x20
10 Clover Drive
+14
50x50
32 Lugh Lane
+15
64x64
58 Balor Bend
+17
30x40
100 O'Connell Heights
+20
64x64
Midnight Hollow
26 Swallow Street
+10
25x35
30 Swallow Street
+10
25x50
84 True Terrace
+15
30x20
80 True Terrace
+25
50x25
You can still find me on my old My page (, and see more of my game-play pictures and CC-free uploads at gcsims.com