I know a lot of you have been trying to find a way to do this for your contests, and after McCrudd asked over on the Store forum, I got to thinking about how our dearly loved sneaky bunny, envira-X (with helper bunnies) gifted me SEA...thru Amazon. I thought I'd share it here, in case anyone was interested in grabbing it for a contest prize.
Monte Vista isn't available as a digital download; it will have to be physically sent to the winner's home. The good news is, this can be done without any personal info changing hands. Here's how...
If you go to the page on Amazon for it:
You'll see this: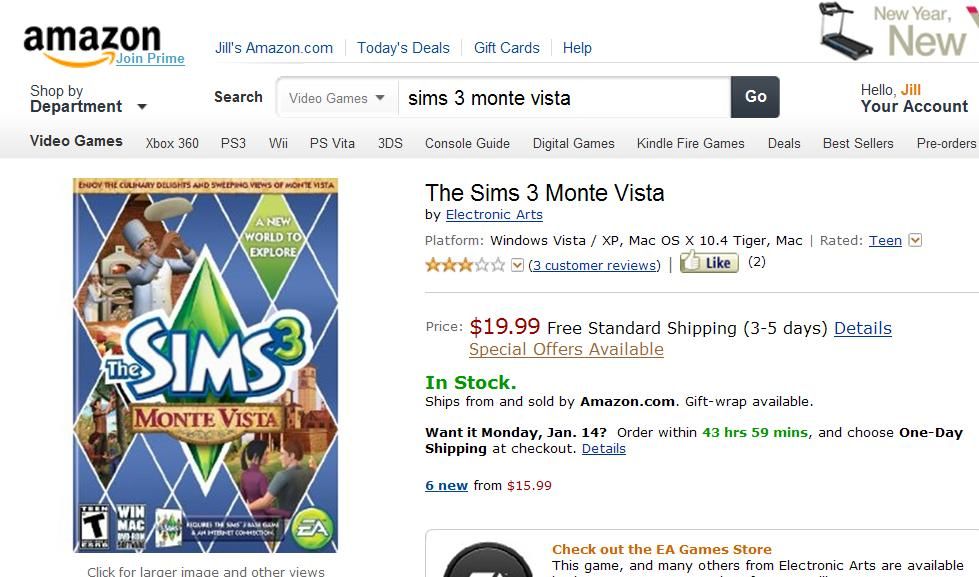 If you scroll ALL the way to the bottom of the page, you'll see THIS:

You're basically emailing an Amazon gift card for the exact amount of the game. The shipping on Monte Vista is currently free from Amazon. It appears they're not doing DD (Digital Download) on the world itself, but this will get it mailed to the person's home without personal info being traded.
Hope that helps!
Edit: Sorry - I realized later that the recipient has to be from the same country as the sender. That definitely puts a dent in the prize pools. I'm sorry I didn't think to check that first!