Hi,
I thought I would show how to make craters in CAW.
1. Using the large flat map at 100/desert.
2. Under View is Show Bounding Boxes- the Big Green boxes which outline objects- and Show Chunk Boundaries- which show the big white lines, a rendering chunk.
Turning on the grid lets me see the terrain sculpting better.
~I marked the middle of the world so it's easy to find.
~ This would be a great time to check Time of Day to orientate the sun rise- under View.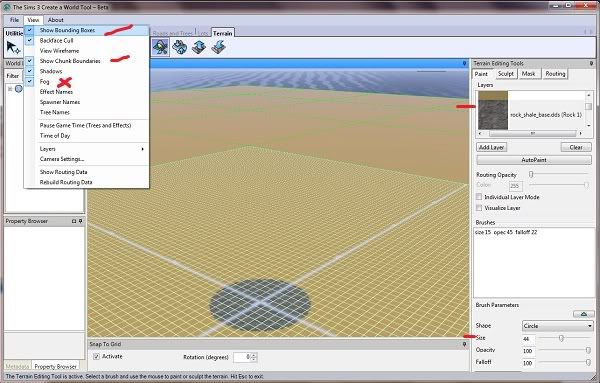 3. The main step is to use the Mask to protect the middle and give it shape.
~ The Strength of the brush is high to protect the flat land but Lower the Falloff because it needs a softer edge around the crater.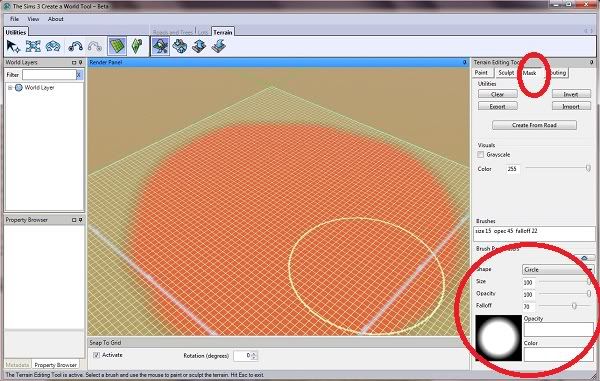 4. Making the base- use the Hill/gentle at the beginning. Move the mouse slowly to keep the base even and smooth, for now.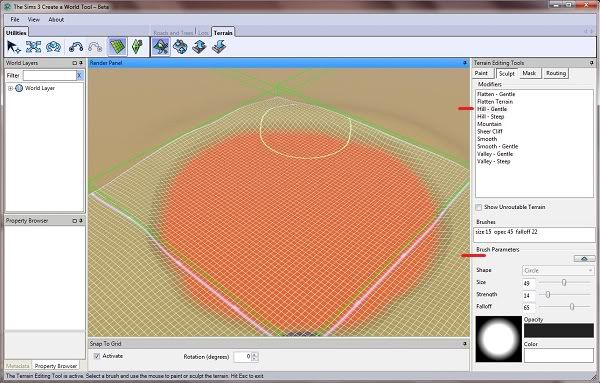 5. To give the crater a rough edge, I used the Mountain brush at a very low strength. Short movements, not a continuous brush.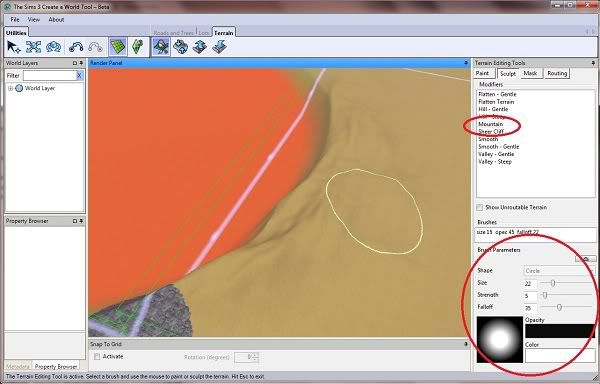 6. Nor make the edge too high. Lower the view to see if you have uneven edges or if you like the edges.
If the edges need to be lowered use the Valley/gentle at a low strength in those areas..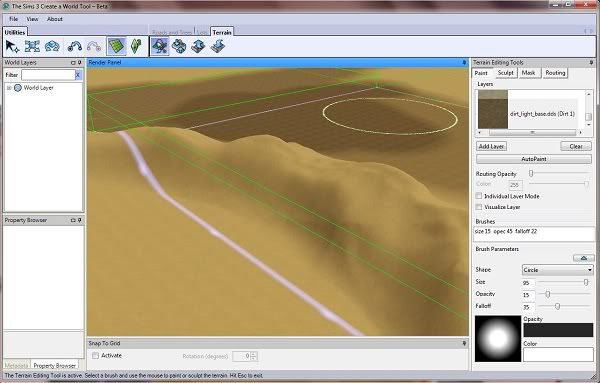 7. Once the edges are to your liking, sink the middle a little if you want. Turn on the 'Show Unroutable Terrain." If the ground is lowered too close to the water level it will not be usable.
Raise it back up to remove/or flatten it out.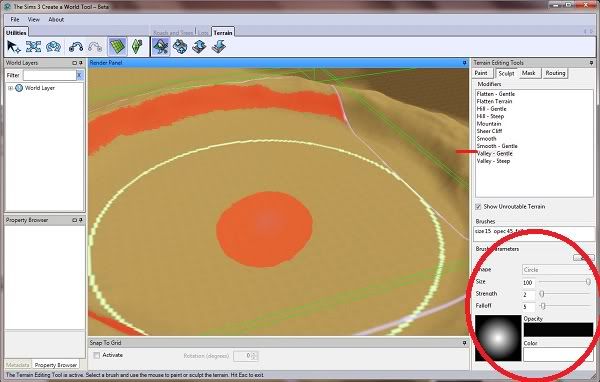 8. Back to Mask in Terrain- Use Clear to remove it all.
Now to put a Crater on an angle... I raised the back side of the crater...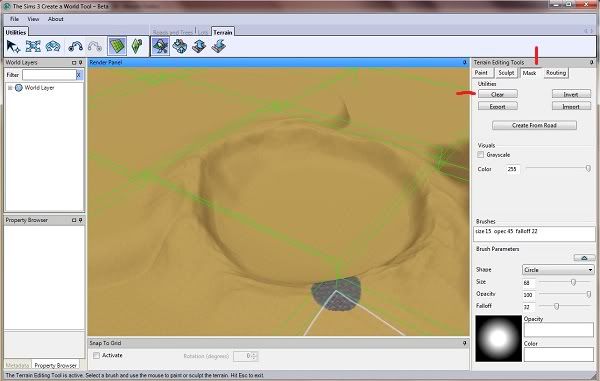 9. Follow the same steps...Flatten the middle and smooth the inside edges of the large crater- if you want to use the inside of the crater.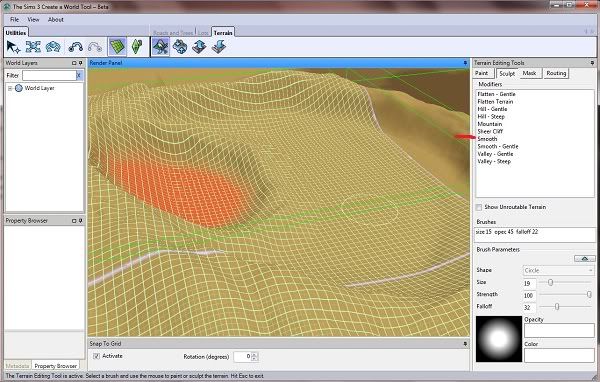 10.Different sizes, smaller crater edges but the steps are the same.
11. To paint it as a moon I used the streetTile_asphalt from the game.
12. Now, to give it contrasting painting to highlight the edges and make moon dust ... Add the sand_light_base.
You can't use the dark/light sand which would higher on the list of Terrain paints, it would remove the gray because it come before. This is why you add it after the gray.
Very low strength.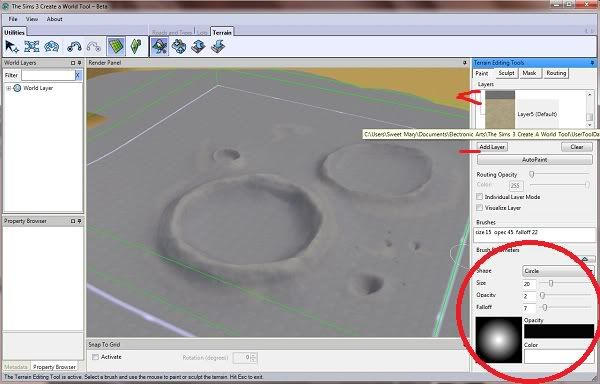 13. Don't forget the little random craters...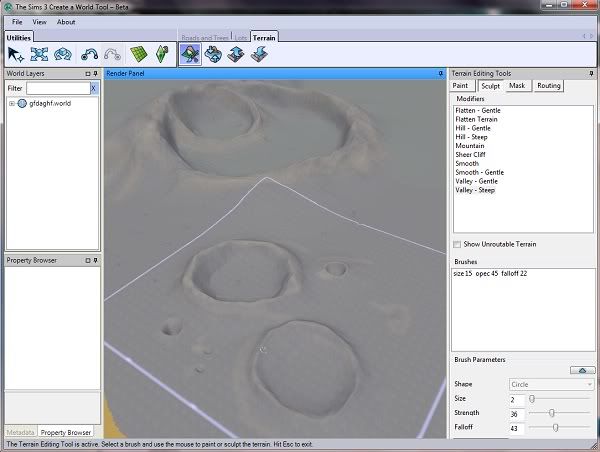 If you really want- here is my map from Moon Base Alpha.
While I give you permission to use this for yourself, I do not give you permission to upload a world you made with my map. I showed you how to make your own
...
Extract to Documents/Electronic Arts/The Sims 3 Create A Tool/UserToolData/HeightMaps
*I haven't uploaded one before but this is extracted from my world and not made in Gimp.