Hello everyone! I have finally gotten a chance to enter another BnS challenge and have recreated my version of Mr. McGregor's farm. If you would like more details regarding this challenge, that information can be found here:
BnS Challenge Week 43-The Tale of Peter Rabbit
When I went to create this lot, I immediately thought that an old English style farmhouse would be the most appropriate and I wanted to incorporate as many aspects from the story as I could. This was what I ended up with...
Here are a some pics from the lot: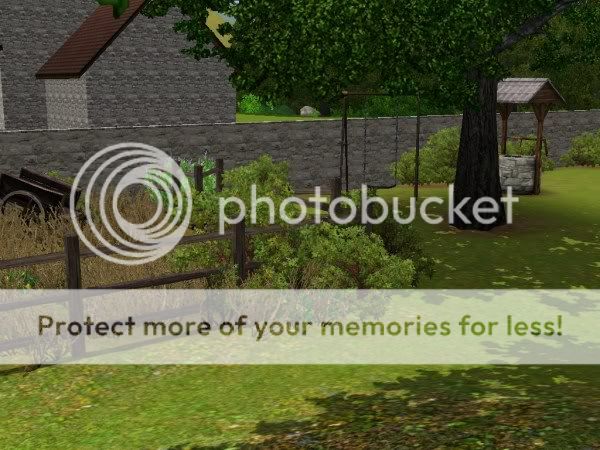 NOTE: I wanted to give credit to SimEve for the idea behind the arched cooking area that you see in the picture above. It was used in her latest lot,
El Amor de Madre
. Thank you Evie!!
There are many more pictures of the lot (interior, as well as exterior), as well as a short story to go along with them. If you would like to see all of the pics and see the entry itself, it can be found here on my webpage:
McGregor Farm Pictures and Story
If you would like to download this lot, it can be found here:
The Old McGregor Farm
Lot Information:
Size: 60x60
Location: 345 Riverblossom Hills Dr.
Furnished Price: 129,550
Unfurnished Price: 97,529
Store Items: No
3rd Party CC: Yes (TSR, Around the Sims 3)-All transferrable
Expansion Packs Needed: WA
I hope you enjoy my entry as much as I enjoyed making it!
---Bree