Overtime, this post will be updated as new merfolk appear in my story. My merfolk won't die from old age, and I'll be following many of my old rules for merfolk. I expect that it could be easier to cheer for a specifc character since they won't disappear anytime soon.
One of my favorite Island Radio Songs that always reminds me to stay playful and have fun with my writing here, kinda a story theme.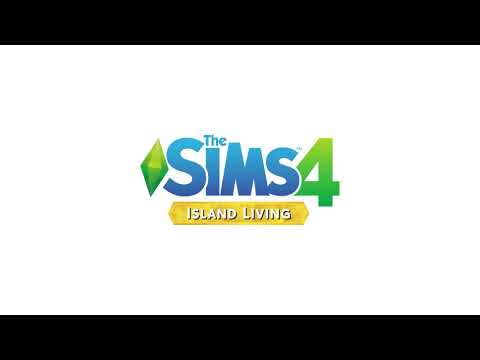 https://youtu.be/Di638xS0jks
My Merfolk's Abilities and Weaknesses
Just a short outline of things I do differently with my merfolk. These things are made possible with mods. A lot these rules are creative decisions I made for my story.
Meet the MerSimsDylan and Zephyr ZalrianCalum ZalrianArihi ZalrianKemps ZalrianAlexander ZalrianReef KailaniKylen and Lir KailaniDamion MorbiusUkupanipo HekekiaCaleb VatoreMakoa KeahlohaKai, Lano, and Tero KeahlohaThe Prologue
A story told by Alex to his younger brothers. Some parts of his story may not be accurate to what really happened, but he does a good job telling the story.
The Little Merman ArcAuthor Note:
I want to say thank you to @luciousstorm and @Ellupelluellu for all their wonderful feedback they gave me! I found a style for SimLit I really liked and updated the chapters in this arc to match it.
Credit for Mods:Shimrod101
https://modthesims.info/d/549757/suave-amp-passionate-kiss-always-available-1-19.html
Andrew's Studio
https://sims4studio.com/thread/2617/andrews-studio
Spinning Plumbob
https://www.patreon.com/posts/expanded-mod-2-0-78685209
https://www.patreon.com/posts/sea-nery-stuff-74793919
https://www.patreon.com/posts/atlantica-set-63764427
https://www.patreon.com/posts/occult-mod-70850049
CazMari
https://cazmari-mods.tumblr.com/post/185933168349/mermodeling-pose-pack
https://cazmari-mods.tumblr.com/post/186175440304/part-of-your-world-pose-pack
https://cazmari-mods.tumblr.com/post/185798562519/mermaid-pose-pack
Serinion Studio
I use Custom Content from Serinion Studio, specifically the Castaway Content, the Reef Bed, and Reef Chair. I can't share a link in the forums but I use enough CC from them that I wanted to leave a credit.
Peridot Sims
One of the most essential mods I use with the Expanded Mermaids Mod and Sea-nery Stuff from Spinning Plumbob. This mod stops fish quality from decaying when you put them in a fish tank. This includes the objects that I stock with fish to simulate an underwater environment.
https://www.patreon.com/posts/mod-fish-quality-69838558