Starting a new story based on the oregon trail and american pioneers.
Alrighty, I got my new story all set in place, I been playing a phone game called "The Oregon Trail" and I love History and time travel stories.
I've done medieval stories, now I'm trying something different.
June 10th, 1848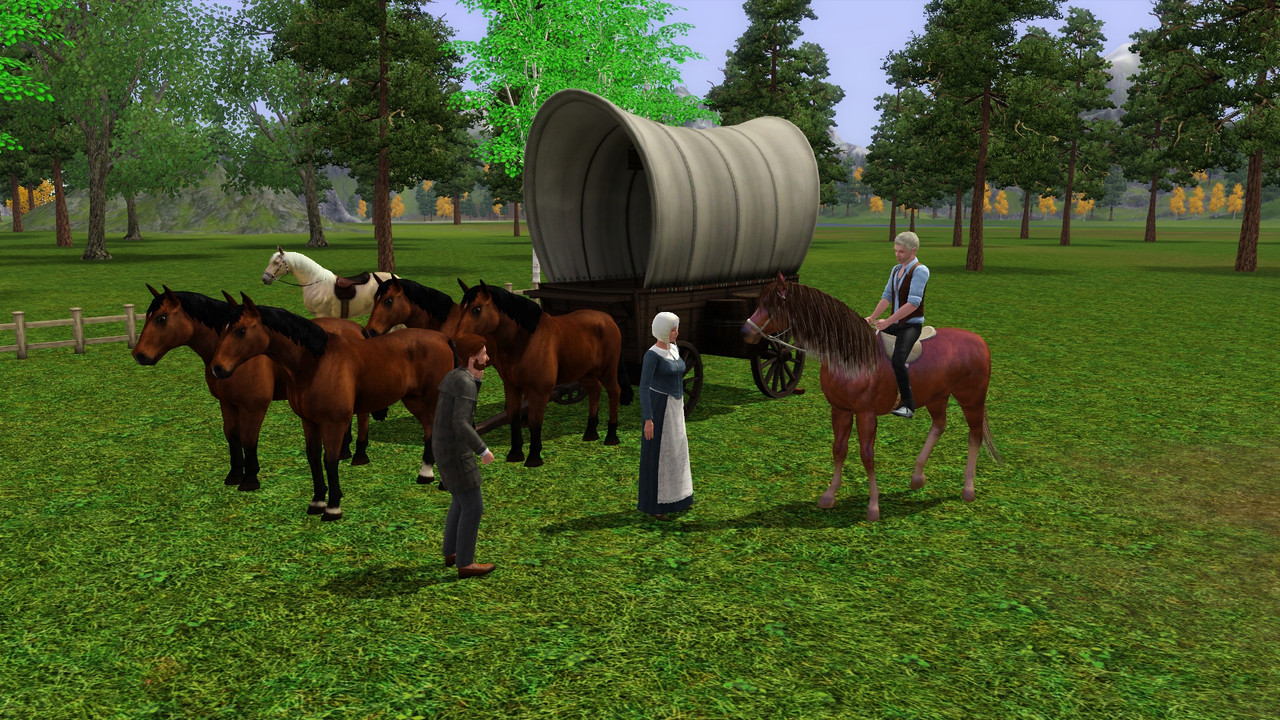 Its been a month since the wagon train left their home in Independence.
Things seemed to have been running smoothly for the time being, supplies
were full and their spirits high. They were bound for Oregon City.
Their first destination would be the log house, a well known stop for travelers braving
the trail, there they would be able to refill on supplies and take care of their needs.
Mary: Oh? Look over yonder! I think someone might be on the ground.
Mary, the elder of the group was a plump little lady with a pudgy face. Everyone
loved her and she was a motherly figure to everyone. Naturally, her giving nature
wanted to go and see if someone was in trouble.
Joseph: I think Mary might be right, might want to take a gander and see if we can help.
Joseph was a priest from the local church, he was leaving independence in hopes to spread
the word of god to other good folk. He was rather gruff looking with his long beard, and rounded
belly, but anyone who knew Joseph, knew he was a gentle giant.
Celeb: I'll go check on them, and report back.
Celeb, the youngest was the leader of the wagon train. Despite his age,
he had experience in leadership and his group looked upon him for guidance.
Celeb had recently lost his father, and was heading west to claim his rights to his home
and fortune.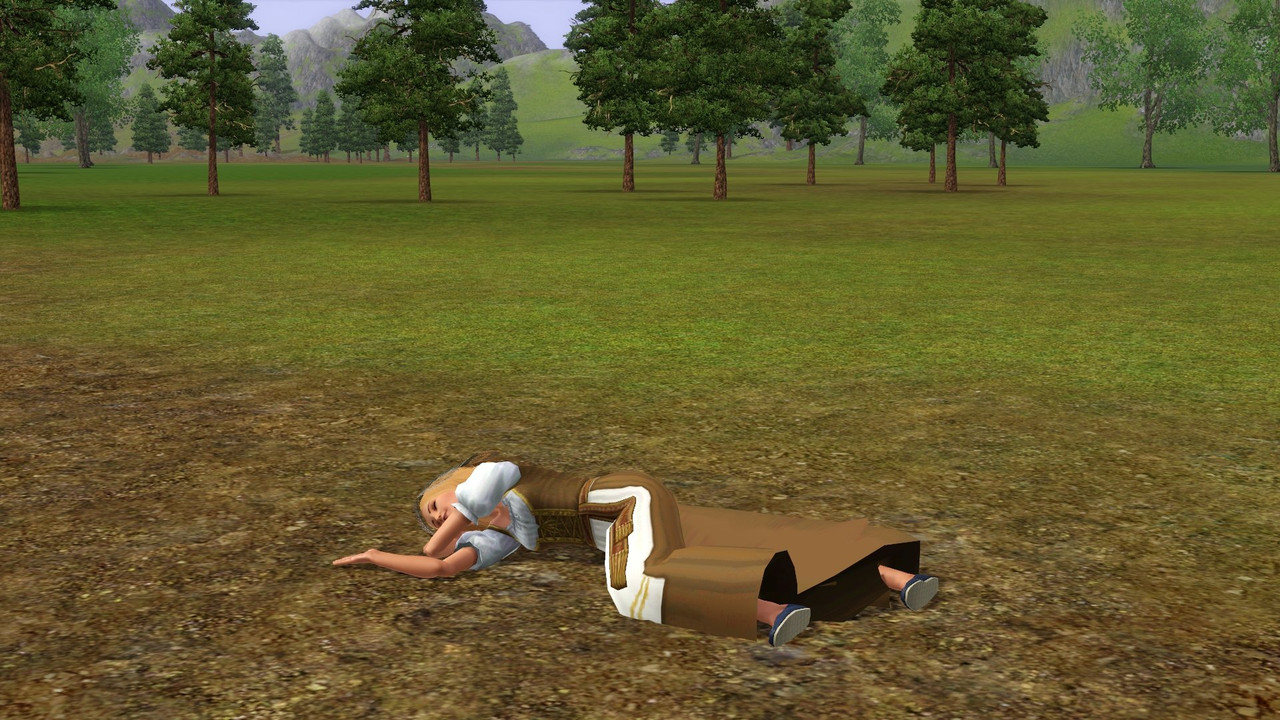 Harper: A nap sounds just right...good maker its hot.
Harper shot up quickly from her sound sleep, rubbing the dirt from her eyes.
The prairie sun was beating down on her face, causing her cheeks to turn bright
red.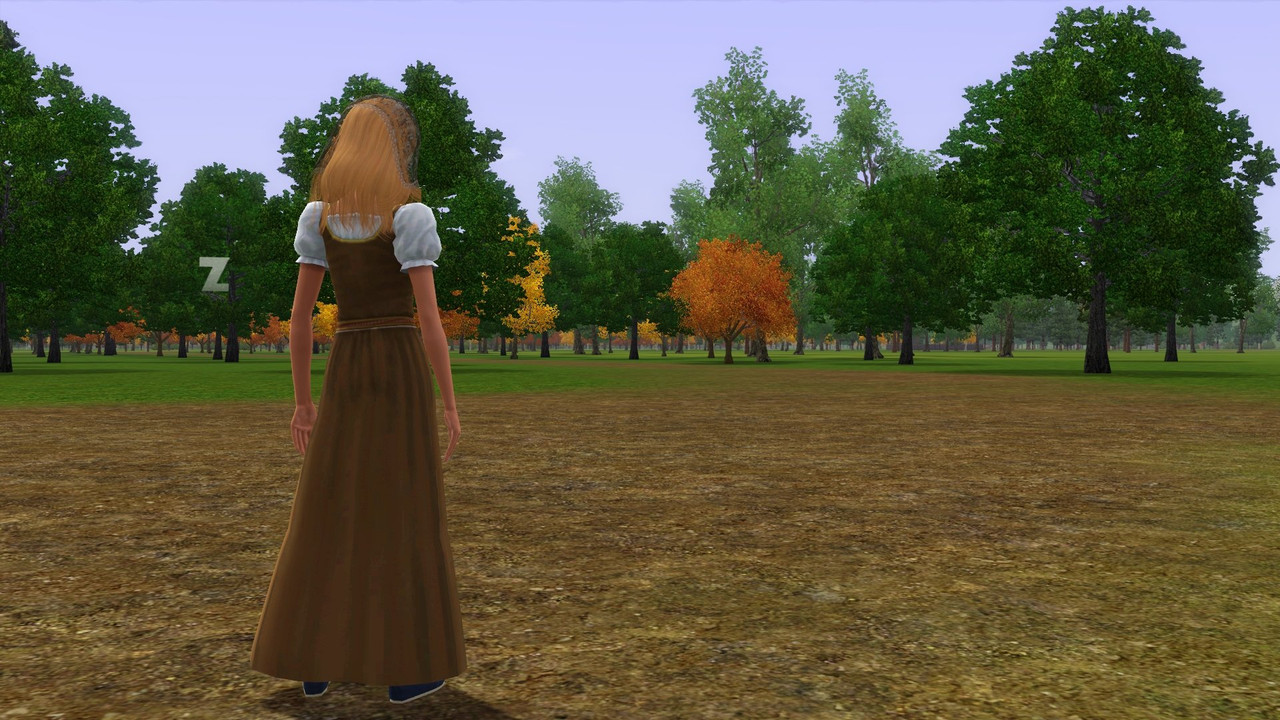 Harper: Where am I? Where's camp.
Harper quickly viewed her surroundings, no longer was she at her summer camp, where she was camp conselor
to a bunch of grade school kids, but in the midst of a mountain forest.She looked far and wide and not a house nor
car could be seen. She looked down at her clothes.
Harper: Who put me in this tacky prairie dress? She moaned as she grabbed the bottom of her dress.
She searched frantically for her phone, realizing it was no where to be found.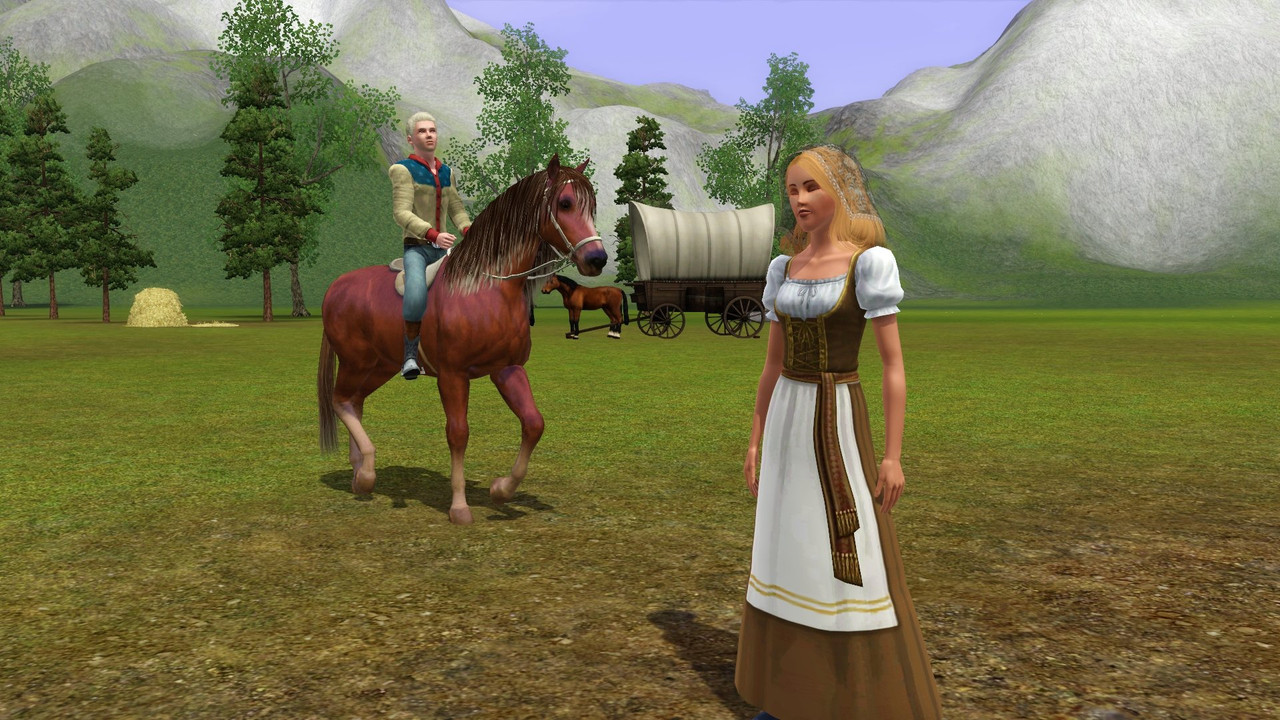 Caleb: Excuse me Ma'am, but are you in need of assistance?
Harper heard a gently voice call from behind her, she turned to find a young man staring at her.
She eyed him for a moment, noticing his features.
Caleb: Are you okay?
Harper: Oh.I think so. I'm sorry, I'm just a little lost is all.
Caleb: I can see that. Where is your group?
Harper: My group? I don't have a group.
Caleb: You're traveling alone?
Harper: I'm not traveling...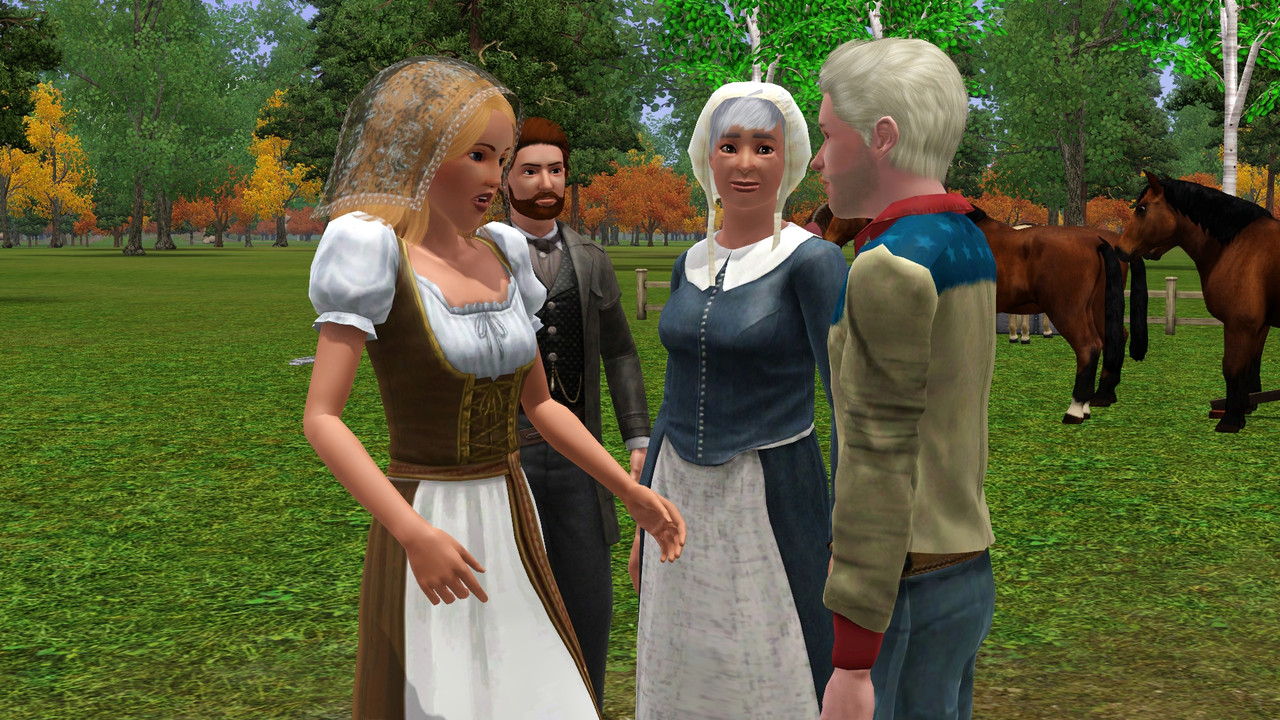 Mary: Oh dear, you shouldn't be wandering out in the wilderness
alone, you might get robbed or eaten by a bear.
Caleb: Mary! Don't say that, you'll scare the poor girl.
Harper: I'm not sure what's going on, or who you all are.
Mary: How rude of us, I'm Mary. I'll be happy to help you dear.
This is Caleb, He's our group leader. And behind me Joseph.
Harper: Are you some sort of roleplaying group?
Mary: "Roleplaying?" Never heard of it.
Harper:
Did I hit my head or something?
Mary: The poor dear is confused, we can't leave her out here.
Harper: I'll be fine, if you just point me to the nearest town.
Caleb: I'm afraid you're miles from the nearest village, and its no
trouble. You can ride with us.
Joseph: It would be a pleasure to have you on with us.
Mary: What's your name dear?
Harper: My name is Harper.
Mary: Well Harper, why don't we get you something to eat and drink.
Caleb: We'll make camp here then.