Hi all,
I was convinced by the recent anniversary sale to get The Sims 4, well, the base game anyway. Having spent a few hours playing to get a rough idea of how it works I have started a new Lets Play series.
It is inspired by the
Living off the Land challenge
created by
@kiwi84
.
I'm not following all the rules strictly, but it should provide a nice objective to my first game.
You can follow my progress on Youtube, the playlist is
https://www.youtube.com/playlist?list=PLfCB6ktiHMqRtK05UBQDUAp0yht5gpzka
The first, introductory episode is: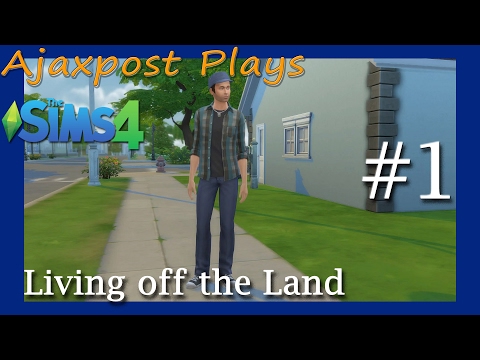 As a TS4 noob, any thoughts, comments, suggestions are most welcome.
TS3 Builds Thread
|
YouTube Channel
| |
My Tumblr
Simpoint Savers
:
The DD Thread
|
The Cascade Thread
|
Free Stuff!
Got a Sims story to share or want one to read: Check out
The Sims Stories & Legacies Index